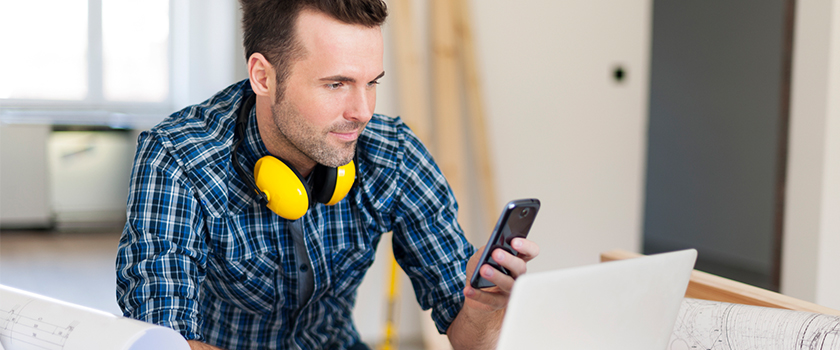 Writing an effective Pay Per Click (PPC) ad that will make viewers click through to your website is a bit of an art form. You have to determine who your customers are, what to offer in your ad and what you want your ad to accomplish, then you need to put that information together to finally write the ad itself.
This might not seem like much of a challenge, but working within tight character limits and including the strong keywords that will get your ad seen can make it tricky. We've compiled tips for you on how to work within these limits to create effective PPC ads for your dealership. Keep reading to learn how!
Getting Started
A good place to start is by searching some common industry keywords on your favorite search engine and seeing how your competitors are advertising. Reviewing existing ads can help you understand what your ads will look like and how potential customers might interact with them.
Most of the big search engines offer PPC advertising, but we'll focus on Google AdWords in this post.
The basic structure for a Google ad is:
Headline: 25 characters
Display URL: 35 characters
Description Line 1: 35 characters
Description Line 2: 35 characters
Crafting Your Headline
Your headline is the first thing searchers see, so it needs to capture their attention. Working in some of your keywords here will help your ad stand out. More specific headlines like "New & Used Bikes" or "Full Service Yamaha Dealer" will serve you better than a generic headline like "We sell bikes."
The headline should be tailored specifically to the content of your ad. If you're advertising a sale, make sure your headline reflects that with a headline like "20% Off All Tractors" or "$300 Off Stair Lifts Thru Jan 9."
Picking the Perfect Display URL
Your display URL should give potential customers a clear idea of where they'll go when they click on your ad. For example, if you're advertising a sale on accessories, your display URL should be www.dealership.com/accessorysale instead of just www.dealership.com so people who find you from your PPC ads know what they'll see when they land on your site.
Make sure your landing page reflects what you're advertising! If your display URL says it will take users to a page with sale accessories but they land on your home page instead, chances are they'll get frustrated and exit your site without looking at (or buying!) any of your merchandise.
Honing Your Description
The description is arguably the most important component of your ad. This is where you tell searchers what you're offering and give them a reason to click through to your website. You only get 35 characters for each of your two description lines for ads in Google AdWords, so make them count.
Be sure to include your keywords in the description. Keywords in your ad will be bolded when a query matches the searched terms. This makes your ad "pop" and validates that it's relevant. A description like "We sell the main brands at great prices" doesn't tell the reader much about what they can expect from your site. A description that reads "Local Dealer of Yamaha, Honda, Used Bikes and More! Visit us" has much more impact.
You can make your ad stand out even more by writing a full sentence for the first description line. When there is punctuation at the end of the first line, Google will add it to the headline, creating a larger headline which will grab the attention of more prospects.
Finally, include a clear Call-to-Action (CTA) in your ad copy. End your second descriptive line by telling searchers what they should do after they view your ad – maybe you want them to "Call today!" to set up an appointment, or if you're advertising affordable financing, maybe you want them to "Apply now!" Remember to make sure they're able to follow through with those actions from the landing page after they click on your ad.
Optimizing Your Ad With Extensions
You can optimize your ads even further by using ad extensions. These allow you to display additional information along with your ad. Ads with extensions often appear at the top of the search results page instead of along the sidebar, and the additional information can encourage more customers to click through to your site.
Google offers a variety of extensions, including:
Call – Lets people click a button to call your dealership
Sitelinks – Adds links to help people find what they're looking for
Reviews – Showcases positive third-party reviews
Locations – Helps people find your nearest location by displaying your address and map information
Callouts – Adds additional descriptive text to your ad
Having an effective PPC campaign can drive traffic to your website, collect more leads, and ultimately move more inventory, and it all starts with well-written ad copy.
Need help developing strong PPC ads? We're here to help. Contact ARI's Digital Marketing Services team today.