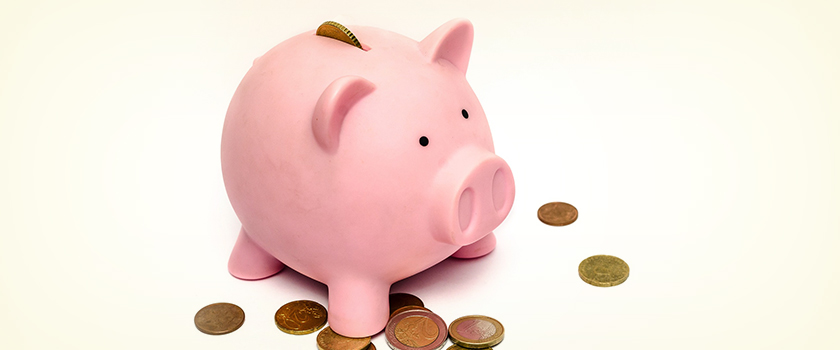 Not convinced it's worth the effort? Check out these three reasons you need to update your strategy, then join us for our next HelpForce Live! webinar, 4 Marketing Tactics Not To Waste Your Money On, to learn four common tactics that could be wasting your resources and what to replace them with.
Getting rid of outdated and ineffective tactics can save you money. Chances are there are a few marketing tactics your dealership uses that you've been hanging on to since you first got started with marketing. Paying to be in the YellowPages is a big one to take a good, hard look at. If you're still paying to be in the print YellowPages and you know you're getting quality customers from it, good for you! But the reality is that most shoppers aren't looking in the phone book when they need a product or service anymore – they're searching online. If you're investing in tactics that aren't paying off the way they should, weed them out of your strategy! Then, use the money you save to improve your other marketing efforts.
Adjusting your strategy to better target your customers can help you drive more sales. If you're investing in online advertising on search engines or social media and you're not targeting your ads, chances are you're missing out on valuable leads. Casting too wide of a net with online advertising can cost you more money than it makes. Every time someone clicks on your PPC ads on Google or other search engines, you get charged for their click. In an ideal situation, that shopper would go on to buy a from you, and you would earn far more money from them than you paid when they clicked on your ad. But if you're advertising nationwide instead of focusing on your local area, you could have shoppers from coast to coast clicking on your ad (and costing you money) with little chance of actually converting them into buyers. Make your marketing efforts more effective by targeting them strategically. Focus online ads on your local geographic areas, and target long-tail keywords like "Used Honda motorcycles in Milwaukee" to increase your chances of reaching shoppers who are looking for what you're selling in your area.
Revamping your strategy isn't as hard as it seems. Making the decision to shake up your marketing strategy can seem daunting, but actually switching up your strategy doesn't have to be a challenge.Take a little time now to look back at your marketing investments from 2016. If you any of your strategies didn't help you reach quality shoppers or didn't earn you money, consider weeding them out and streamlining your marketing budget for this year. You can use the money you save from getting rid of these strategies to invest more in tactics that have worked well for you in the past or to try something new.
If you need help updating your digital marketing strategy, see how ARI's Digital Marketing Services team can help. Don't forget to join us for our HelpForce Live! Webinar, 4 Marketing Tactics Not to Waste Time and Money On!