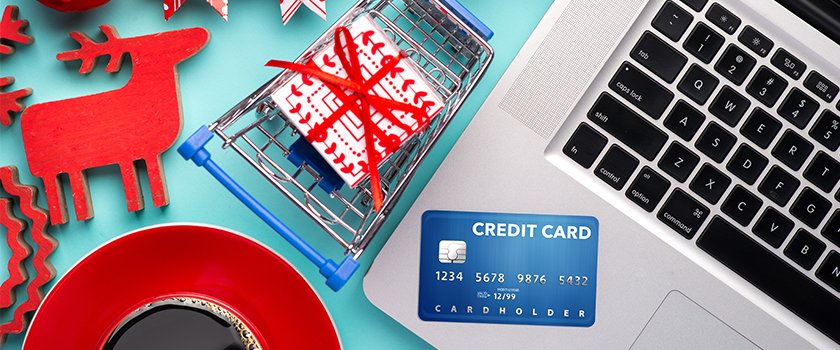 The holidays seem to be arriving earlier and earlier each year, and with their arrival comes the flood of advertisements and holiday marketing. Most of the mailers, commercials or radio ads become white noise for consumers, so how do you plan to break out and be heard? Social media is a great place to start.
Remember, social media channels are meant to be a place to connect with friends. If you can position your business page as a friendly resource for your customers, you can break free from the chaos that has become holiday marketing. Read on for three easy ways to be social for the holidays.
Be Warm and Inviting. People come to social media to catch up with friends, family and to hear the latest news. Keep that in the back of your mind as you craft social posts for the holiday season. Are you decorating the dealership? Snap a few photos of your employees getting festive. If someone purchases a promotional or sale item, ask if you can take a photo and share it with your social audience. Always remember to keep your captions light, personal and occasionally link to where customers can sign up, learn more or even buy online as it relates with your post.
Get the Word Out. Have you ever driven to a business just to find it closed unexpectedly? Your business hours are going to change with the holidays. Create social posts, in-store signs and arm your sales people with your holiday hours to help get the word out. Customers will appreciate being informed and you'll avoid someone showing up after hours. Don't be afraid to repeat your holiday hours several times during the season, and give your customers a reminder the night before a holiday closing.
Run a Social Contest. Did you know that 88% of consumers use online reviews to help them determine the quality of a business? Encourage your customers to submit reviews to give holiday visitors fresh feedback to sink their teeth into. You can run a contest or raffle to ask customers for online reviews, however, there's an important caveat – you must open the door to all reviews, the good, bad or ugly.
So where do you start? Decide the prize(s) you're able to offer. It could be a small gift card, a t-shirt or you could network with another local business to provide a gift card for a night on the town at a local hotspot. From there, set the rules. Be clear about where you want reviews to be submitted (Facebook, Google Plus, etc.), the deadline for reviews and how the winner(s) will be selected and notified. Customers will love the opportunity to win something before the holidays, and you'll have rich feedback to better your business.
Looking to learn more about how social media can impact your bottom line? Read on for few tips on how to make the most of your social posts.