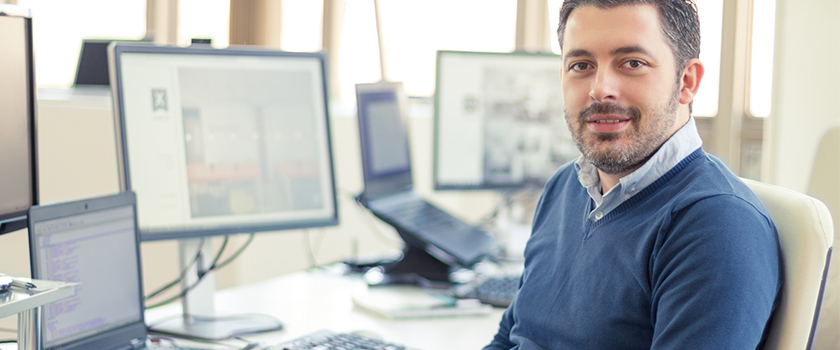 Have you ever Googled your dealership and come across a negative review? Even if you haven't, chances are your prospects have.
Regardless of how excellent your customer service, there are bound to be situations when a customer leaves your store unhappy. It's how you respond to these situations that will have an impact on your dealership's online reputation.
Nearly 90% of consumers read online reviews to determine the quality of a local business according to a Searchengineland.com study. So don't let one bad review sway future customers away from your store. If you aren't already managing your online reputation, it's time to make a commitment to minimize the ripple effect of negative online reviews.
To get started, check out our simple guide for managing your online reputation:
Keep an Eye on What's Being Said. With Google accounting for 70% of all online searches, Google Alerts is a great place to start monitoring what's being said about your dealership. Google Alerts will send you email alerts whenever your dealership's name or domain name is mentioned online and lets you monitor reviews you may not find on your own. To set up a Google Alerts account,  click here.
Claim Local Business Directories. Even if you haven't created a business profile online, you still have one. In order to maintain your online reputation you need to manage all of your online listings — even those you didn't create. A good place to start is with the following:
Respond Quickly and Professionally. It's important to address bad reviews in a timely manner to show ownership of your brand and a commitment to make every customer experience a positive one.
When you come across negative reviews you should:
Address the customer's issue
Make it clear you will be reaching out to the customer immediately
Avoid arguing online — take the conversation offline and discuss the situation privately
Your online reputation starts offline. The best way to avoid as many negative comments as possible is to take exceptional care of every customer, every time. When that's not enough, take a proactive role in influencing the conversation.
Need additional guidance in managing your online reputation? Connect with ARI's Digital Marketing Services Team.