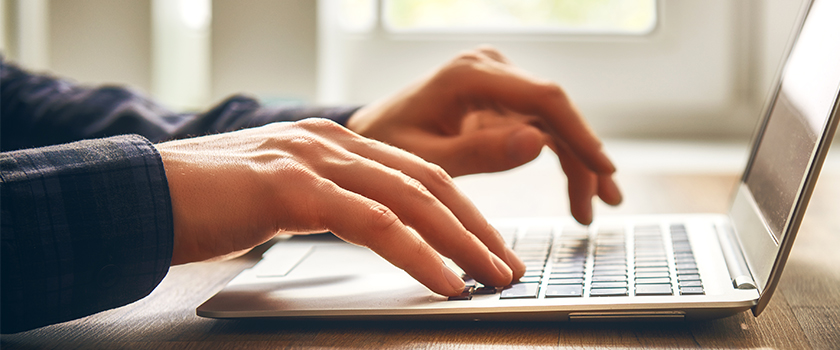 Understanding the terminology of search engine optimization (SEO) is a difficult task for anyone. That's why we put together a list of 19 must-know SEO terms that will come in handy as you work on your website's search engine ranking.
Alt Text: Describes what an image is on your website. Search indexing robots can't see images and need text to read in order to credit a website with an image. Alt texts are solely for search engines and not for user experience.
Bounce Rate: The percentage of website visitors who navigate away from a website after viewing only one page.
Click-through Rate (CTR): Measures the number of clicks associated with an ad or call-to-action. CTRs provide statistics to help you determine the success of specific blogs and email campaigns.
Cross-Linking: An SEO strategy to achieve high search engine rankings. It occurs when the same owner of multiple websites links between both websites. However, too much cross-linking can lead to search engine penalization.
Duplicate Content: When more than one web page on a website has the exact same content. Search engines will penalize this strategy because it is not providing any additional user value.
Inbound Links: Third-party website links that take the visitor directly to your website. Also known as back links, inbound links are critical to the success of your SEO and search engine ranking. If other websites refer their visitors to your website content, search engines will recognize your website as being relevant and up-to-date.
Internal Links: Directs the user to another web page on the same website. Internal links are mainly used to assist the user in navigating through your website.
Keywords: Words that describe your business, and the products and services you offer, that search engines use to match web page's content to a search query. Most single keywords are very high in competition and difficult to rank highly in organic searches.
Keyword Stuffing: The SEO technique of adding an overabundance of keywords on a web page in order to gain a high search engine ranking. Search engines will penalize websites that use this strategy.
Long-tailed Keywords: A keyword phrase that includes at least three words. For example: New Honda CBR650F Motorcycle in Miami, Florida. If you don't have a keyword strategy, refer to our blog post on how to develop a keyword strategy for your dealership.
Meta Descriptions: Located under the title tag in the search engine, are more descriptive of the content found on a web page. Tip: Use keywords in your meta descriptions to improve your ranking.
Organic Ranking: The natural search engine ranking your website receives without paid advertisements.
Outbound Links: Links located on your website that directly link the visitor to a third-party website. Whenever utilizing outbound links, it's best practice to have the link open in a new window so the visitor never navigates away from your website.
Page Rank: Credits web pages with a numerical number based on their Google ranking. Rankings between 1-10 display on the first page.
Pay Per Click: Search engine advertisements, usually placed first on the results page, used to drive users to a promoted website. The website pays the search engine based on the number of user clicks the advertisement generates.
Search Engine Algorithm: A formula used by search engines to rank indexed websites that best match user searches. Each search engine has their own unique algorithm.
Search Engine Indexing: The process of gathering and storing web page data for the search engine to reference. Only websites that are indexed by a search engine are able to be listed in search results.
Search Engine Indexing Robot: Often referred to as spiders or bots, crawl over web pages to discover new and updated content to build upon the search engine's library of indexed websites. Google specifically calls their search engine indexing robots Googlebots.

Search Engine Results Page (SERP): Lists of keyword results that search engines generate based on their page number rank. The higher the keyword SERP, the better search engine ranking your website has for that specific keyword.
Title Tags: The main text on search engines that describe the content on a web page. Title tags are what the user clicks to be directed to the website and are important for SEO.
Want to learn more about search engine optimization now that you know the language? Check out our archived Helpforce Live! webinar session Boost Your Website's SEO Ranking – A Content Optimization Jump-Start Guide.