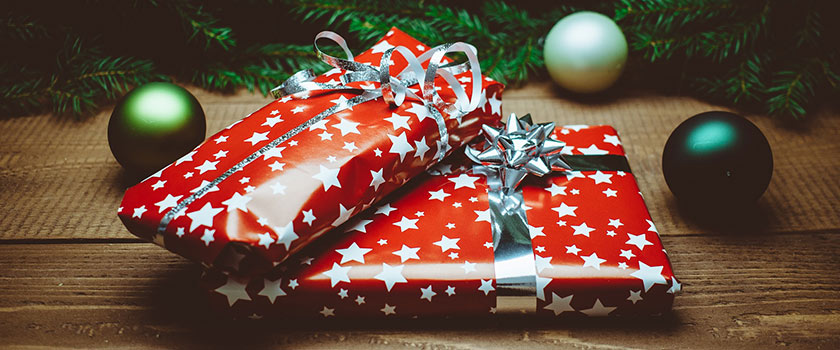 The people who come to your store or your website during the holiday season might not be your typical shoppers. It can be a big challenge for someone who's never touched a motorcycle to pick out a fantastic gift for the bike lover in their life. Help them out by creating custom "Gift Guide" catalogs on your website featuring the perfect presents for shoppers with different interests (like a "Motorcycle Lover's Gift Guide" and a "Snowmobiler's Gift Guide").
Social media and pay-per-click advertising can help you reach shoppers who are just getting started on their quest for the perfect gift. Advertise for holiday-related keywords on platforms Google AdWords and create holiday-themed ads for Facebook and other social media platforms. Be sure to take advantage of retargeting – enabling retargeting will help your ad "follow" its viewers around the Internet, constantly reminding them about the great products you offer.
Today's shoppers are looking for the best products to give their friends and family. According to Google, last holiday,  mobile searches for "best gift" grew 70% year over year. Make it easy for your shoppers to find the best products for their needs by packing your website and social media presence with content that will give them the information they need to find the perfect product for anyone on their gift list.
Videos are a strong, persuasive medium for reaching your customers, and there are ways you can easily leverage video content especially for the holiday season. One great way to use video is to feature top-of-the-line accessories for the major units you sell by creating a recommendation video, like "3 Must-Have Accessories for ATVs". Use your smartphone or a digital camera to film a 1-2 minute video where you feature a few of the top accessories, then share it on social media along with a link to your website to make it as easy as possible for viewers to buy the products you recommend.
Don't forget to use your website and social media channels to promote gift cards! Gift cards are a perfect option for shoppers whose loved ones will want to pick out their own gear. Create a graphic for your homepage rotational banner to promote your gift card options, and share about them on your social media profiles.
Don't miss out on potential sales this holiday season. Make sure you're meeting the needs of today's shoppers by providing a great customer experience and making the shopping process as easy as possible. Not sure if your online presence will do the trick? Learn how an ARI-powered website can help.