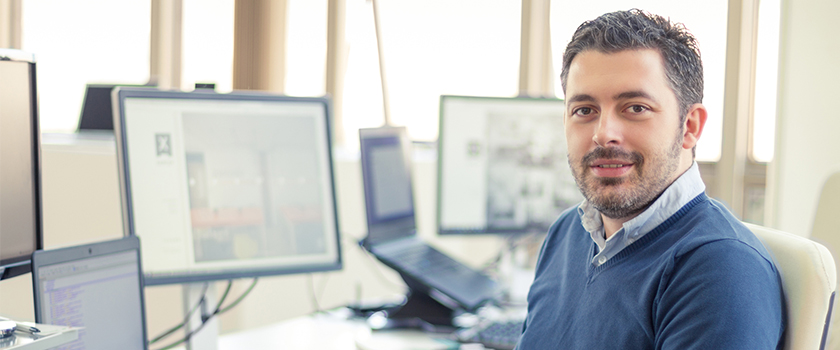 Facebook is constantly tweaking the way it works and introducing new features, but over the last six months, it has introduced some game changers. Updates to the algorithm that determines what users see in their news feeds, the introduction of Facebook Live and the ability for anyone to upload 360-degree photos can impact the way you use the social media platform for your business. We've got the scoop on how these updates can impact you!
Algorithm Changes
Facebook's algorithm determines what people see in your news feed. It looks at a wide variety of factors, including the content a user interacts with the most and their interests, to figure out the most relevant content to display in their news feed. On average, close to 1, 500 posts are included in a user's timeline each day. That's an extreme amount of content to compete with!
To make matters more complicated for small businesses, most only have an organic reach (the number of people you reach for free just by posting something) of 6.5%. So if you have 1, 000 followers, on average only 65 will see a given post, and it looks like this number might be getting even smaller. Facebook announced this week that it will be updating its algorithm to prioritize content from family and friends, so it's possible even fewer people will be served your content.
Don't worry! We've got tips for combating Facebook's declining organic reach in our upcoming HelpForce Live! webinar: Online Advertising for Newbies.
Facebook Live
If you've been scrolling through your personal Facebook news feed lately, you may have noticed something new: livestreaming videos. This feature is called Facebook Live, and it lets users live broadcast video content. When you're done broadcasting, the video is saved and made available on your page. News outlets – particularly Buzzfeed – and video bloggers have been early adopters of this technology, but you can take advantage of it for your dealership!
Maybe you've got an exciting event going on at your dealership that you want to share with your followers, or perhaps you want to start doing live Q&A sessions about maintenance or real-time repair tutorials. These are all great fodder for Facebook Live.
According to Facebook, to have the best success with Facebook Live, let your followers know ahead of time that you'll be going live so they can be prepared to join in when you do. Make sure you have a strong WiFi or cellular connection to avoid cutting out due to signal loss mid-broadcast. They also suggest you plan on broadcasting for 10 minutes or more – the longer you broadcast, the more likely people are to share your video with friends and help you get discovered.
Facebook 360
Facebook began supporting 360-degree videos last September, but it recently updated the feature to allow users to upload 360-degree photos as well. With the rise of virtual reality technology, these images and videos are meant to make the user feel like they're immersed in the image or video.
These 360-degree photos probably aren't something you'll use often, but they can be great for showing off what you have on your lot or the interior of your store. To take a 360-degree photo, all you need to do is take a panoramic picture on your smartphone and upload it to Facebook. For best results, Facebook recommends using the Google Street View app to take your photo.
Facebook's constant updates can impact the way you use social media for your business. With the recent algorithm updates, chances are it'll get more difficult to get your posts in front of potential customers. Join us for our upcoming HelpForce Live! webinar,  Online Advertising for Newbies, to learn how you can still succeed despite Facebook's declining organic reach.