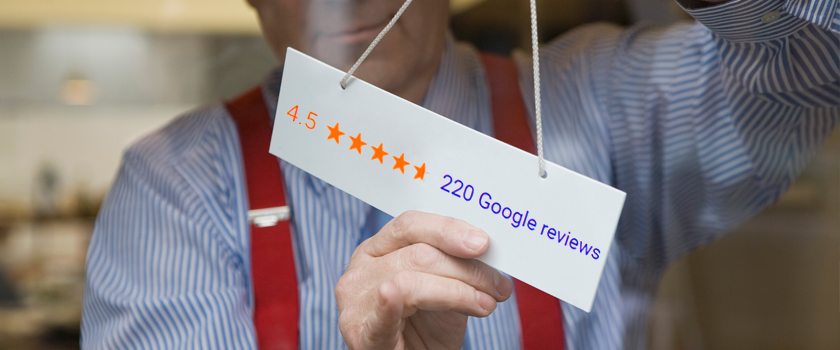 For far too long, digital marketers around the world focused on tricking the search engines into ranking their business, rather than giving the customer an enjoyable, share-worthy online experience. Now that Google has outsmarted "keyword stuffing" and other dodgy marketing tactics, businesses must rely on genuine practices to increase their ranking. So, what does your business need to reach the top?
Our Digital Marketers and Specialists, Travis Koval, Taylor LeMay, Kayleigh Filo and Cassandra Gebben, sat down for a round-table discussion to share their knowledge.
Capitalizing on Local Search
Travis: "Google sets the rules of the game, and Rule #1 is that the location of the searcher determines what businesses show up in their results. A small business 30 miles outside of a big city can't compete with the larger city's market, so they really need to focus on local SEO."
Taylor: "The importance of proximity is now the #1 search factor–the most important but not the only."
OK, so you're not going to move your business downtown. What other factors are there?
Setting up a Google My Business account is an excellent way to actively improve your rank. Your phone number, hours, and services are all in one place–a customer's paradise.
Reviews, mentions and links are another big piece of the SEO pie, and something business owners can control. Dealers that focus their marketing efforts on the service and overall human experience that their business provides will see a positive response from customers, and in turn a positive response on their ranking. How do you know if your business is giving customers a positive experience?
How Customers Form an Opinion
Miriam Ellis of Moz shares eight critical factors that come into play when a customer forms an opinion (and potentially posts a review) about your business.
Consumer guarantee policies
Staff hiring and training practices
Cleanliness
Quality
Pricing
Convenience
Perception of fairness/honesty
Personality of owner/management/staff
Improving Your Business to Improve Rankings
Cassandra: "Google is getting smarter and thus, digital marketers are becoming more and more limited with what they can do to manipulate the system. In other words, if your business doesn't take into account those eight factors and people are talking badly about your customer service, you cannot rely on digital marketing to tell a different story."
Relating to the popular TV shows Restaurant: Impossible and Hotel Hell, Taylor LeMay explains the importance of the entire customer experience, and how Digital Marketing is crucial, but it isn't the be-all and end-all for businesses.
Taylor: "Just because they have an expert come in and renovate the business, doesn't mean it always helps to save the place if the culture or mindset of the owner doesn't change. It really poses a big challenge."
Kayleigh: "Dealers absolutely need to see the holistic picture when it comes to marketing, and see human connections as the end goal of all marketing efforts. Many dealers want us to write content for search engines or don't consider the human element of their website. They want to be indexed for part sales, rank high on Google, etc. We need to continue to advise them that good businesses that are engaged, treat their customers with respect, and are involved in their community, will do well online. Offline & online marketing work unanimously – not in silos."
It makes sense that Google wants what customers want, and is now ranking businesses based on this. After all, Google's job is to serve customers' needs – not businesses' wants. While our Digital Marketers are hard at work helping our dealers' sites rank and their businesses succeed, it lies in the hands of the business owners and their employees to ultimately give the customers (and Google) an experience worth passing on.