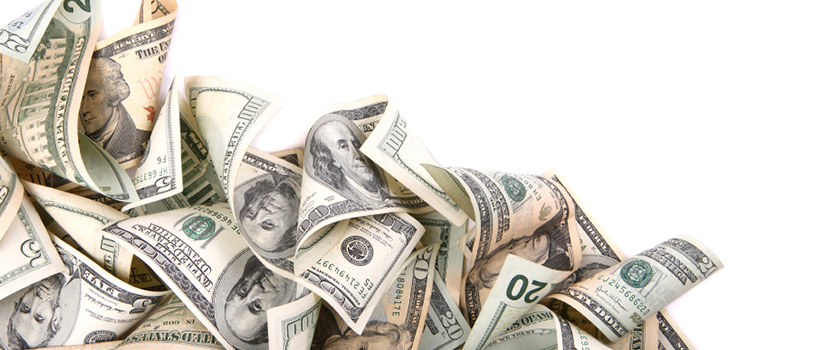 ARI's director of product marketing, Bill Wagner, answers real dealer questions in this semi-regular blog feature. Keep reading for Bill's tips for setting an online advertising budget.
I want to focus on driving more sales for my dealership. I'm thinking about doing some online advertising, but I don't know how much money I should spend on it. How much money do I need to budget to get good results?
This one is hard to answer because, more often than not, the answer is, "It depends."
At ARI, we generally suggest you spend at least $500 per month to get started, but we have some larger dealers spending more than $10, 000 a month. The right budget for you isn't always going to work well for another dealer and vice versa. There are a lot of factors that can impact your cost-per-click (CPC) and how much you need to spend on online advertising each month to see a good return on your investment. Let's take a look at five of the variables that can affect your online advertising budget.
Keywords
With PPC advertising on Google, you select the keywords you want your ad to show up for, then you tell Google how much you'd be willing to pay to get someone to view your ad when it's associated with that keyword. This is called a bid, because you're bidding against other advertisers to show up the highest in the search results.
The cost to show up on the first page of results for different keywords can vary widely. High-traffic keywords like brand names are typically more expensive than their lower-traffic counterparts, but depending on the keyword, you can sometimes find long-tail versions to keep costs lower. For example, a generic short-tail keyword like "wheelchair" can be very expensive, while the long-tail keyword string "bariatric wheelchair with aluminum frame" is probably much cheaper but likely has much lower traffic.
Geographic Targeting
Google AdWords lets you target specific geographic areas to ensure your ads are being seen by the people most likely to buy from you. If your website doesn't support ecommerce, this is especially important. You don't want to pay for someone in California to click on your ad if they can't buy anything online and your brick-and-mortar location is in Maine.
The tighter the geographic radius you set for your ads, the less your overall spend will be. This is because you reach far fewer people if you only target your city than if you're serving your ads to the entire state or country.
Time of day
To keep your costs manageable, you can use "dayparting." This allows you to select the times of day you want your ad to appear. If it's hard for you to manage leads that come in overnight or you have a call-only ad and want to ensure one of your employees is there to answer the phone, set your ads to be turned on only when your dealership is open or during the hours when you're slowest.
Device Modifier
Until Google launches bids by device type (Google tells us this is coming soon), you can set modifiers for device type. For example, if you're running a call-only ad – which doesn't link to your website but allows searchers to directly call you to learn more – you can set your bid prices higher for mobile phones since they'll likely give you better results than tablets or desktop browsers.
Ad Quality Score
The other thing that impacts CPC is your ad quality score. Google wants to send ad viewers to the best place to get what they're looking for. When someone searches for "wheelchairs", Google wants to make sure they're going to a home medical equipment provider's website that can help them and not an auto dealership with a 1-star Google My Business rating, so it assigns your ads a score based on keyword relevance and past performance. A high quality score can lead to a higher position in search engine rank and lower CPC.
Online ads can be extremely effective at getting your brand in front of more potential customers and driving sales, but it can be difficult to know what to do or where to do it if you're just getting started. Join me and ARI's Digital Marketing Coordinator, Jessica Lee, for our upcoming HelpForce Live! webinar,  Online Advertising for Newbies, to learn how you can make online ads work for you.