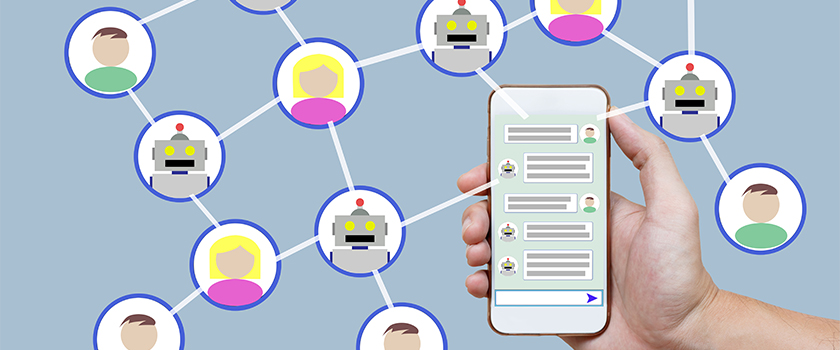 ARI's director of product marketing, Bill Wagner,  answers real dealer questions in this semi-regular blog feature. Keep reading for Bill's tips for responding to negative online review
I've noticed there are a handful of online reviews out there for my business, and some of them are negative. What's the best way to handle these?
Online reviews continue to grow in importance for brick-and-mortar businesses of all types. Most businesses receive positive feedback online that helps fuel future growth, but no business can sustain a 100% satisfaction rate. When your business receives negative reviews online, it can be a real challenge to set emotions aside and respond in a productive manner, but these tips can help.
It's important to make sure you have a system in place for monitoring your online reviews. You can try to manage this manually, but many dealers have great success using a review monitoring tool like the ones included in ARI's Premium Directory Management and Digital Marketing Services packages.
In this post, I'll focus on how to respond to a legitimate negative review. If you believe the review is completely false, there are usually ways to request that the review be removed. When your business gets that rare negative review online, follow these simple steps to ensure that you respond in a manner that reflects positively on your business.
Try to remove your emotions from your response. It's always difficult receiving a negative review, and entering into a conversation on the defensive will rarely help your business' online presence. Remember that the Internet is forever – a heat-of-the-moment response can easily be screen captured and shared among your would-be customers. Sometimes it's a good idea to walk away from your computer for a few minutes before composing your response.
Remember that all feedback is valid. It can be easy to try to explain away or defensively confront negative feedback, but this has the unintended consequence of making your business look combative and standoffish. Instead, remember that reviews give you the opportunity to learn from your customers and make your business even better.
Apologize and take the conversation offline. Our most highly recommended way to respond to a negative review is to log onto the review platform and apologize for the bad experience, explain that your business takes customer service very seriously and provide an alternate way for the customer to contact you so you can try to resolve the issue. This ensures that you present a responsive, well-intentioned face to your local market and helps you move the conversation to a private venue.
Follow up. Ensure that you provide follow up with that customer and, if the interaction goes well and you're able to make that customer happy, ask if they would mind leaving additional feedback online that represents a positive solution.
Online reviews have changed the world of business, but I believe that most businesses benefit greatly from online review platforms. They help with local SEO, provide more information about your business to potential new customers and can be a fun and affirming place to get feedback that helps your business. If you follow these steps and present a responsive face to your local market, you'll be able to capture all of the potential benefits of online reviews.