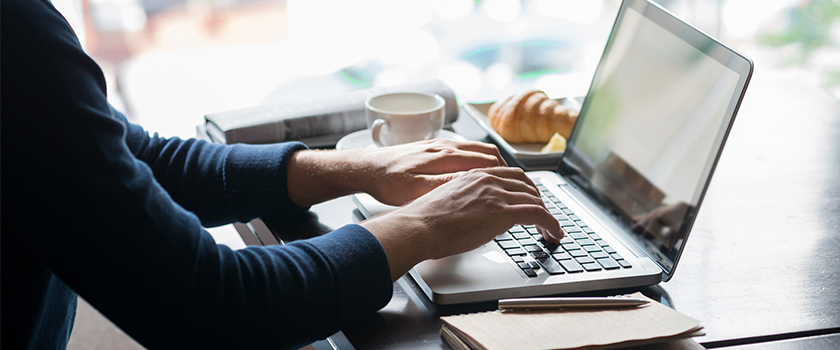 In this new regular blog feature, ARI's director of digital marketing, Bill Wagner, answers real dealer questions. Keep reading for Bill's digital marketing tips on how to handle a dealership name change.
Q: I own Powersports-R-Us*. We're buying another dealership named XYZ Powersports* and converting it to a new Powersports-R-Us. We don't want to lose out on XYZ Powersports' existing web traffic when we merge. Is there anything we can do to during the transition to make sure XYZ's customers are finding our site after the name change?
A: This is an interesting one! There are a couple ways to handle existing brand equity and search engine traffic. I'll cover those two areas separately. 
Brand Equity
Let's assume that XYZ Powersports has a good reputation and some brand recognition in its local marketplace.
I'd recommend doing everything you can to educate the local community that XYZ Powersports is now Powersports-R-Us and that the same great service customers may have come to expect from XYZ will be delivered (even better) from Powersports-R-Us.
There are a few ways to make sure this happens online in addition to messaging at the brick-and-mortar location:
Build a landing page for XYZ Powersports on the Powersports-R-Us site that clearly states that XYZ is now Powersports-R-Us, and show this to people who are browsing for xyzpowersports.com. This is referred to as an interstitial page, and it's a great way to hit people with a message on their way to the final destination.
Link the old xyzpowersports.com domain to a custom landing page instead of directly to the Powersports-R-Us homepage. This will also let you track inbound traffic to that page in Google Analytics instead of having it all counted on the Powersports-R-Us homepage.
Leave these in place for a couple months so you can track if people are getting the message that XYZ's name has changed. Hopefully you'll see traffic decrease on the interstitial page as people get used to the new name and website.
Preserving XYZ's SEO 'juice' and passing it to the Powersports-R-Us website
Let's assume that the existing XYZ site has some SEO 'juice' with Google.
We'll want to make sure that all of the top pages for XYZ get re-directed to the appropriate page at Powersports-R-Us. If we do an interstitial landing custom page on the new site, this is the place to send the traffic. We can do this with a 301 redirect that tells Google, "This page has moved to a new URL. Please send all search engine juice and traffic to the new page located here." The best way to do this is to pull a report of the top pages by inbound traffic if there is Google Analytics installed on the XYZ website and build a 301 redirect file.
If you had a large site and a big presence on Google, you might want to use your 301 redirects to route your traffic and SEO juice directly to the appropriate pages on the new site (example: xyzpowersports.com/Yamaha to Powersports-r-us.com/Yamaha) instead of using an interstitial page. You can always use some short-term messaging or a small banner referencing the old brand on the new site. Users can be confused when they are expecting to see XYZ and instead wind up at Powersports-R-Us, so a little messaging will go a long way.
If you can make it as easy as possible for XYZ's customers to learn about the change and get the information they're looking, you should have no problem funneling that web traffic to your Powersports-R-Us page – and hopefully to your store as well!
Got a question for Bill? Email seo@arinet.com!
*Names changed for privacy protection