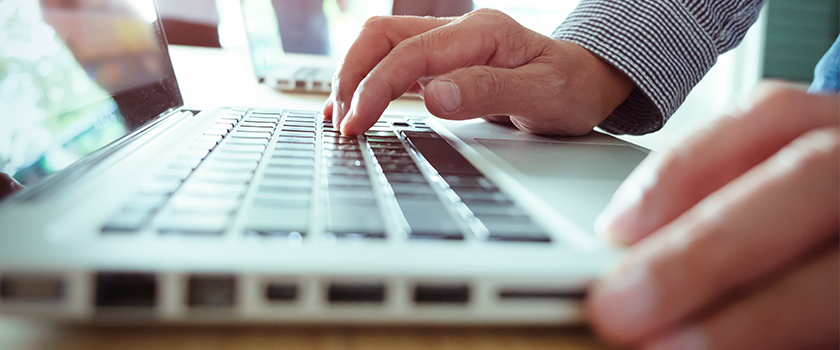 ARI's director of digital marketing, Bill Wagner, answers real dealer questions in this new regular blog feature. Keep reading for Bill's actionable advice on how to give your web presence an SEO tune-up.
I've had my website for a year and have horrible search traffic. I don't even show up in the results when I search for powersports in my area. I feel like my site should be performing better for the area I'm in, but I'm not sure how to go about getting things fixed up. What can I do to improve my SEO?
SEO performance can be tricky, but the basics are relatively easy to do. Focus on ensuring your web presence is organized and consistent everywhere on the web, not just on your website. Once your presence is in good shape, make sure you're providing good, descriptive web content that clearly articulates what you do and highlights your business' competitive advantages. I'll give you some ideas for a quick SEO tune-up for your web presence.
G+ and Google My Business: This step is commonly ignored by dealers, but it's increasingly important in Google's ranking system. With more mobile search traffic than ever, Google has been rolling out a steady stream of updates prioritizing local search and reviews. A Google My Business account linked with your Google Plus page can help ensure you're listed properly on Google's results for local businesses and can display more information about your dealership, including a map of your location, your average review ranking and more in the search results.
Directory Listings: Cleaning up your web presence by claiming your most important online directory listings is a good next step. Google attaches a lot of authority to these sites that can be passed to your own website, so they're important. Search for your business online, then check out any third-party listings that appear for your dealership on websites like the Better Business Bureau, Yellowpages, Yelp and more.
Claim any listings you didn't create. You can do this manually or you can use a directory management service like the one offered by ARI's Digital Marketing Services. These services will automatically update your listings with the correct information – address, website, phone number, email address and hours – and ensure that those listings are always pointing in the right direction.
Website Search Engine Optimization: Website content that tells customers the geographic areas you service helps Google show your business to people searching in those areas. If you're in a competitive metro area, adding keywords and copy about the larger geographic area you serve will help your SEO performance. Your "About Us" or "Contact Us" pages are good places for this information to live.
You should also include this information in your meta description and meta keywords. The description should be under 150 characters and include your location, what you do and your phone number. Your keyword list should include the names of large towns in the area and the most popular brands you sell or services you provide.
Google loves websites that provide answers to customers' questions, so think about whether or not your site provides the best landing spot for a prospect with a question about the products and services you provide, and let that guide your content strategy.
These three simple areas of focus will help you get your SEO performance on the right track, and they're all great ways to invest just a little bit of time and energy to gain the biggest bang for your buck.
Got a question for Bill? Email seo@arinet.com!