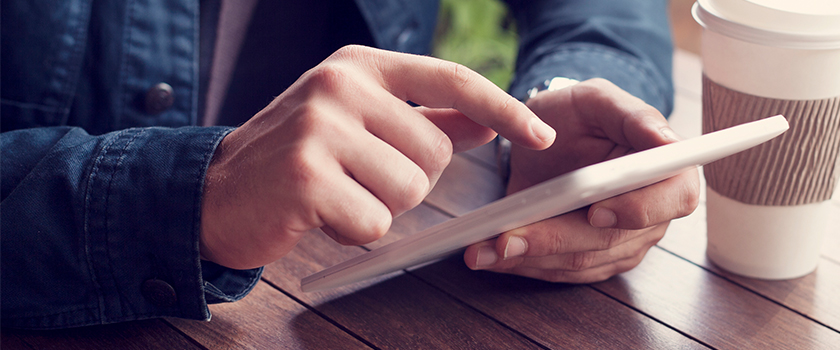 With a busy dealership, it can be hard to find time to craft and post the perfect social media content. In fact, many dealers struggle to find the time to post any content on their social media pages on a given day of the week. Fortunately, if you have time to browse other social media pages, there's a fix. It's called social media curation.
The goal of social media curation is to supplement your unique social media content by sharing the best content from other sources. Sharing articles, news, videos, infographics and more from leaders in your industry and your community can provide you with relevant and engaging content to keep your social media channels thriving.
Social media curation can be accomplished by creating a social listening plan for your dealership and sharing some of the content that you find. Follow the social media pages for the brands you carry, your competitors, magazines, bloggers or industry thought leaders. You can even follow your local news outlets to stay tapped in to what's going on in your community. Then, take a few minutes each day to see what they're posting.
Keeping an eye on your competitors' social media pages can help you get ideas for your own content. You may not want to share a post from the dealer down the road, but you might discover some great content that they're sharing by watching their page.
Sharing content from other brands and thought leaders can also help you show your customers how well you understand your industry, and it demonstrates that you're confident enough in your brand to share another company's content. When one of your manufacturers or an industry thought leader posts some great content, be sure to share it on your page and tag them to give credit – not only is this common courtesy, but it will also ensure the post shows up for their fans as well as your own.
While social media curation can be a great help for generating content, it is possible to overdo it. Flooding your followers' news feeds with shared posts over the course of a few hours will probably cause some people to unfollow your page. Instead, share content strategically, and try to limit yourself to two posts per day on Facebook and five tweets per day on Twitter to avoid oversaturating your audience.
Curating content helps keep your social media platforms active, but it's still important to occasionally post your own unique content. Keeping some content specific to your dealership – like sales announcements or photos of a happy customer with their new purchases – can help you maintain a unique social media voice and personality that your shoppers will be happy to engage with.
If social media curation still sounds too time-consuming for your busy dealership, products like ARI's Digital Marketing Services provide syndicated social media feeds that automatically post industry-specific content to your social channels for you. This type of social media automation makes sure your potential customers find a lively and active page when they search for your page. Learn about our Digital Marketing Services packages today!