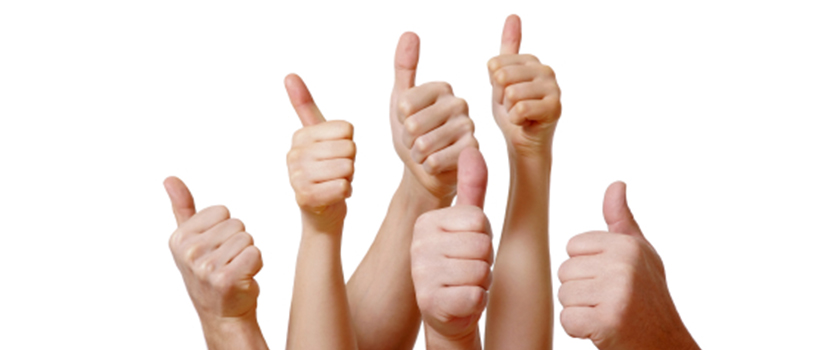 If you've read previous HelpForce blogs (like this one or this one!), you already know that managing your company's online reputation is an important part of your digital strategy.
Part of that management is understanding what's being said about your business on sites like Yelp,  Google Plus or Angie's List.
These local directories provide a platform for customers to share their experiences, and business owners like yourself hope to find a slew of good reviews on these popular sites. What happens, though, when you don't find many reviews at all?
A recent survey by Dimensional Research tells us that nearly 90% of consumers believe online reviews help determine the quality of a business. That means if your business does not have reviews for consumers to read, they're more likely to engage with the nearest competitor that does.
Don't lose valuable leads to the competition. Read the tips below to start inspiring an online conversation about your brand today.
Ask for feedback. Whether it's your sales team, cashiers or service staff, many employees interact with and help to create a guest's experience. When the situation calls for it, encourage those employees to ask customers to leave feedback on your online review platforms of choice. As a customer completes their purchase, leaves an event or picks up their unit from the service department, ask if they'd tell you about their experience online.
Most customers won't mind being asked, and having a prompt will increase the chances they leave a review.
In-Store cues. An inexpensive (often free!) and effective way to encourage reviews is to have physical reminders in your store. Many popular sites offer free stickers or free printable images to encourage customers to visit your page.
For instance,  Facebook and Yelp both provide forms to request business decals to be displayed in-store. Add these stickers near the checkout counter, on the front doors or in other high-traffic areas.
Provide incentives. Small business owners can find it tempting to ask close friends, family or staff to write reviews about their business. They may even go as far as to pay someone to beef up review pages. There's a better way.
Consider offering a review-based raffle. Ask customers to leave reviews on specific platforms (Google Plus or Facebook) and be clear that these reviews can be good, bad or somewhere in between. Let customers know that everyone who leaves a review in a certain time frame will be entered to win a small prize. Prizes can be a gift card, a T-shirt or a seasonal item.
Making small changes to how you think about and encourage reviews can make a big difference to how your company is perceived online. Looking for a way to manage your local directory profiles? Learn more about ARI's Premium Directory Management, a low-cost solution to managing more than 60 directories in one easy to use dashboard.