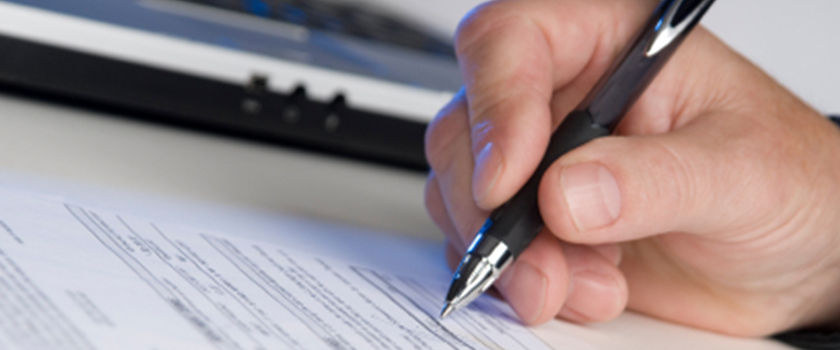 Using pay-per-click (PPC) ads can dramatically increase traffic to your website. According to Sitewit.com, the top three paid ad spots receive 41% of all clicks on a search engine results page (SERP).
But in order to capture your fair share of the 41%, you need to write ads that stand out and catch the attention of your target prospects and encourages them to click.
The basic ad structure for Google Adwords is:
Headline: 25 characters
Display URL: 35 characters
Description Line 1: 35 characters
Description Line 2: 35 characters
Your challenge is to write compelling ads within this limited space. But don't fret, implement our 8 sure-fire PPC writing tips to make your ads the obvious choice.
Tip #1: Keep Tabs on Your Competition. Run a search query using the keywords you selected for your PPC campaign. Study the ads that populate. Then, keep these ads top-of-mind and use them as a building block when writing your ads. Odds are, your competition is getting results with these keywords or they wouldn't be investing.
Tip #2: Include a Call-to-Action (CTA). CTAs are meant to draw attention and tell searchers exactly what action you want them to take – click on your ad. Be specific when writing your CTA. A person that clicks on a clear-cut CTA is further along in the buying process and more likely to convert into a lead. Try "Shop Our New Yamaha ATV Lineup" instead of "Buy Now".
Tip #3: Include a Special Offer. Encourage prospects to click on your ad by including a special offer. Be as direct as possible with exactly what they will get. "Get Pre-Approved for Financing" is more appealing than "10% discount".
Tip #4: Clearly List the Price. Since most customers have a general idea of their budget prior to a purchase, you are able to qualify prospects by listing the price in your ad. This will generate traffic from interested prospects who are serious about what you are advertising.
Tip #5: Make the First Description a Full Sentence. Make your ad claim more real estate on SERPs by adding the first description line to your headline. How? It's easy. Simply add punctuation at the end of the first description. This will display your ad with a special large headline and grab the attention of more prospects.
Tip #6: Include Keywords. Keywords in your ad will be displayed in bold when a query matches the searched terms. Not only does this make your ad "pop" more, it validates that your ad is relevant. In the ad below, "Parts" and "Accessories" were the keywords used in the search.
Tip #7: Take Advantage of the Display URL. With space at a premium, you need to make sure your display URL, your website's domain name, is working in your favor to gain more clicks. Take advantage of these links by including keywords, CTAs and other special offers – for example: www.JohnDeereDealer.com/DiscountMowers or www.HMEProvider.com/FreeShipping.
Tip #8: Utilize Sitelink Extensions. Without any additional costs, sitelink extensions add extra links to your ad while increasing the space it takes up on a SERP. Use sitelink extensions to give prospects the option to select a specific web page on your website. In the ad below – "Used Motorcycles, " "Blow Out Deals, " "OEM Parts" and "Trade In" are all examples of sitelink extensions. Location links can also be used so that prospects get directions to your store.
And, remember, it's important to continually analyze the click-through and conversion rates to find out what's working for you. When an ad stops driving new, qualified prospects to your website and brick-and-mortar store, it's time to make a change.
Need help developing effective PPC ad copy? Get together with ARI's Digital Marketing Services Team.