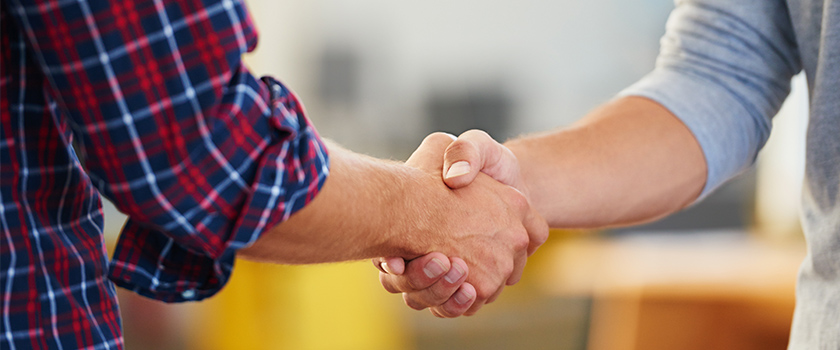 Your website can be one of your most powerful new customer acquisition tools. Its easy accessibility and reach make it an effective way to show new visitors who you are, what you do and why you do it best.
But most online visitors don't convert to customers on the first visit, and just like in your brick-and-mortar store, if you're not providing them with a great experience, they probably won't come back.
So how do you make sure you're making a great first impression and online experience and not driving visitors to your competitor's website? Here are 5 actionable tips that will help you convert website visitors into life-long customers.
1. Current content 
Ever look up a restaurant online, find something on their menu that sounds delicious, only to go there and find out it's not available anymore? It's a frustration that leaves a bad taste in your mouth. Make sure your website doesn't fall into that same trap. Out-dated content on a website shows a lack of professionalism and dedication, and will turn visitors off. Key pages of your website, including inventory, specials, events and news, should be frequently updated to keep prospects and customers coming back for more and make it easy for visitors to find the information, products and services they are looking for.  More importantly, it makes it easy for visitors to buy!
2. Lead your prospects by anticipating their needs
You've taken time to make sure your inventory is displayed properly, people know where to go for help, etc. in your brick-and-mortar store. Your website should follow the same set of rules. Make sure you're properly drawing attention to sales or special offers, and that you have your phone number and address in obvious locations. Online contact forms are an effective way of generating product brochure requests, scheduling service appointments and more. Implementing a lead management tool can also greatly increase the efficiency of your in-bound lead responses. 
3. Respond to ALL leads and questions
Most businesses don't place the same priority on a customer's questions or sales leads from their website as they would if that same person walked in the store or called. Your website will generate leads, but the only way to convert these leads into sales – online or in-store —  is to do a good job of following up. While responding quickly to inquiries is important, it is far more important that you read, listen carefully and answer clearly to demonstrate your genuine interest in their inquiry and your commitment to helping them make the right buying decision.  And, if given the opportunity, pick up the phone to create a connection with online leads rather than rely solely on emails.
4. Establish a comfort level
On your website and in all of your communication with prospects and customers, promote your business's long-standing reputation and your extensive sales experience to build the must-have credibility and trust necessary to convince a consumer to do business with you. You're not selling a product as much as you're selling yourself, along with a positive buying and ownership experience.
5. Follow up, again and again and again
No doesn't mean never. If despite your best efforts, you weren't able to convert a prospect into a customer – regardless of the source –  staying in touch will go a long way to help you turn a prospect into a potential future customer. That said, it's important that you have a well-organized follow-through process in place. Your continued follow up can include sending them a thank you for their interest and time, and keeping them up-to-date on what may be of interest to them in the future, including new inventory, service specials and other promotions.
Always remember that whether a lead sent an email inquiry, called or walked in your door, your goal is to meet their initial needs, make a positive first impression, and stay in touch. Every lead matters. Every sale counts.