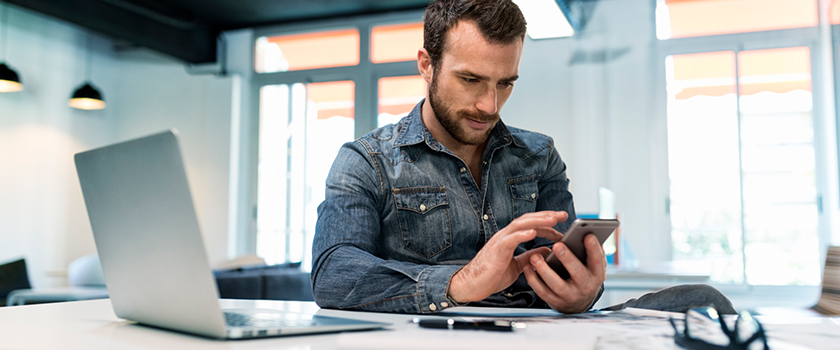 With more and more people navigating the web on mobile devices, optimizing your website for mobile users is critical to grow your business – now and in the future. I could present a never-ending stream of stats to support the argument for mobile optimization, including the facts that:
According to Adobe, companies with mobile-optimized sites triple their chances of increasing mobile conversion rates.
Or the United States will approach $77 billion dollars in retail mobile commerce in 2015, an increase of 32% from last year, according to a recent eMarketer study.
Or Google recently confirmed that "more Google searches take place on mobile devices than on computers in 10 countries including the U.S."
But, all you really need to know is that Google's recent algorithm change boosts mobile-friendly websites to the top of search results.
So, if you are ready to been seen online and drive more prospects to your website and brick-and-mortar store, make sure you've checked off these four mobile musts:
Implement a Mobile-Friendly Layout. Google considers three types of mobile layouts as mobile-friendly: dynamic content, responsive design and mobile URLs. Each design is viewed equally by Google.
Don't know if you already have a mobile-friendly layout? Use Google's mobile-friendly test to ensure you aren't ignoring the majority of searchers online. Then get in contact with your website provider and have a conversation about which layout is best for your business.
Optimize Your Content. Once you have a mobile-friendly layout, you need to optimize your content for easy mobile consumption. Always consider mobile user experience when creating your headlines, URLs and meta descriptions. Space is at a premium on mobile, keep these as short and to the point as possible.
You will also want to navigate your website page-by-page on a mobile device to confirm each web page is fully optimized for mobile. Keep an eye out for text that runs off screen, images that don't load and pages that are only partially optimized.
Design Your Website. Increase your mobile user experience by designing your website specifically for touch screen mobile navigation:
Clearly list your phone number, email address and location as tappable links or calls-to-action (CTA).
Consistently format images, videos and content throughout your website.
Use large text that's easy to read for the user.
Decrease Your Load Times. The faster your website loads, the higher your site will rank on search engine result pages. This is the case for desktop and mobile load times alike, however the bar is set much higher on mobile with an expected load time of under one second above-the-fold – the portion of the website that is immediately visible.
URL redirects, although often necessary to guide navigation, can increase web page loading times. Limit the amount of URL redirects to keep your load times quick on mobile. Another key factor affecting load times is proper image optimization. To learn more about how to properly optimize your website images read Bob McCann's Three Simple Guidelines to Boost Your Image Optimization.
Need additional help optimizing your website for mobile? Connect with ARI's website sales team for a complimentary mobile-friendly consultation.