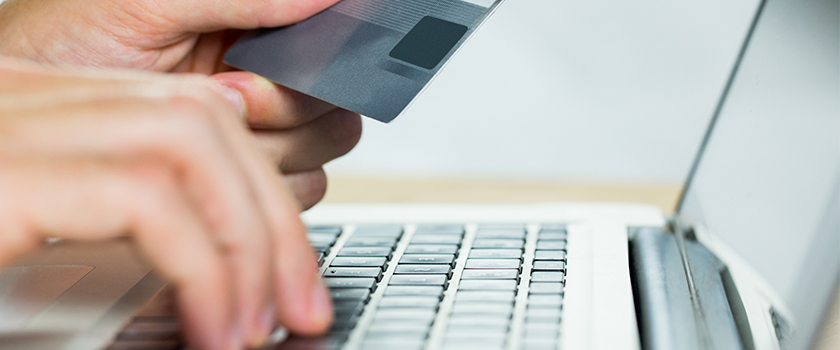 According to a recent eMarketer study, U.S. eCommerce sales will total more than $349 billion this year, a forecasted 14% increase from 2014.
Just having an online shopping cart on your website isn't enough to boost your eCommerce to the next level – if you truly want to capitalize on this opportunity you need to get visitors to take action. But don't worry, you won't have to completely overhaul your online sales efforts to reap the benefits, just check out these four actionable ideas to quickly increase your eCommerce sales.
1) Offer Free Shipping
It's no secret online sales increase with free shipping offers. A Retentionscience.com study found websites that offer free shipping are twice as likely to convert an online visitor into a customer than "percent-off" deals. In the eyes of the shopper, free shipping makes online purchases affordable and more convenient than in-store shopping.
Check out this Infographic on Free Shipping
2) Utilize Gift Cards
The almighty gift card! In 2014 e-gifting through digital and mobile channels captured a whopping $6 billion in spending in the U.S., an increase from $5 billion the previous year, according to CEB TowerGroups' annual gift card report. Be sure to have a gift card option on your website to capture your share.
3) Use Social Media
Use Facebook to share your best deals exclusively with your fans. This creates a sense of urgency that prompts shoppers to act fast. Try these for example:
"Today only, our loyal fans receive an additional 10% off with any online purchase."
"The sale is on Facebook friends! Check out today's deals before they're gone!"
When it comes to Twitter, try giveaways. Twitter followers love the real-time nature of these offers, and winners are likely to tweet about receiving a special gift or offer from your dealership. That's FREE advertising, from a satisfied, very excited customer – it doesn't get any better than that!
4) Promote Limited-Time Coupons
Tap into the bargain hunter mentality and offer limited-time online-only coupons. Again, this creates a buy now mindset to get the visitor to purchase. But don't forgot about your in-store shoppers either. You want to promote your online coupons inside your dealership to drive traffic to your website and capture new leads. Driving in-store visitors to your website may seem counter-intuitive, but collecting shopper information will allow you to share future online offers with your prospects.
Implement these tips before the upcoming summer months and watch your online sales grow! Need help getting started? Connect with ARI's Digital Marketing Services Team for expert advice.