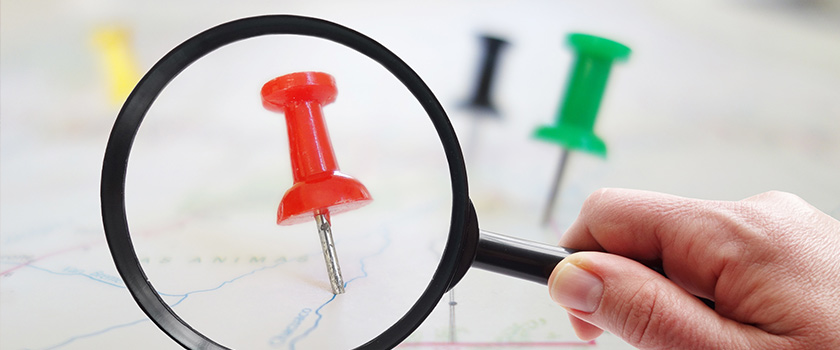 Google's been making some big changes lately, and they can help you reach more local customers if you play your cards right! Over 50% of Google searches take place on a mobile device, and 30% of these mobile searches are looking for something local. As a result, Google wants to provide the most relevant local results for search queries.
Local search is growing quickly, and there are three easy things you can do to get ahead of the curve.
To ensure you're giving Google the information it needs to confidently serve your website to local searchers, you need to keep your business information up-to-date, foster customer reviews and build your business as a local resource with strong links.
Keep Your Business Information Up-To-Date. For many shoppers, searching for a product or business on Google is the first step toward making a purchase. If a shopper searches for a product you sell or a dealership near them and Google thinks you're the best fit for their search, the search engine will show your Google My Business profile on the right side of the page for desktop searches or in a Local Map Pack on mobile devices.Your Google My Business listing is a powerful tool packed with information like hours, contact information, address, customer reviews and even what hours the dealership is most likely to be busy. Make sure the information available about your business on Google My Business and other online directories is accurate and up-to-date. Having all of your online directories display the same information sends strong positive signals to Google, and keeping your information up to date will ensure you don't lose a customer to a wrong phone number or address! ARI's Premium Directory Management can help you keep all of your online directory listings up-to-date without adding extra hours to your day.
Foster Customer Reviews. If you're a regular reader of our blog, you'll know all about the importance of reviews. Honest feedback from your customers online can give potential customers a good idea of what they can expect to get from your business and persuade them to make a purchase with you instead of the competitor down the street. In fact,  92% of consumers read online reviews while researching businesses!When Google ranks your website in local search, having a high number of positive reviews can demonstrate that you're a prominent and well-known business in your community. Remind customers that they can leave feedback about their experience with in-store signage directing them to your review platform of choice (Google My Business is a great one), and include a link to it on your website. Then,  respond to your reviews to show shoppers that you truly care about your customers.
Build Your Business as a Resource. Google looks for a variety of signals from your online presence to determine where to rank your website in search results. One of these signals is your prominence, or how well-known you are in your community. An easy way to prove your prominence to Google is to build yourself as a community resource. On the "About Us" page of your website, include links to local organizations you're a part of, programs you sponsor or other businesses you partner with. Then, ask those organizations to return the favor with a link to your site. These links send strong signals to Google and will help ensure you show up when someone searches for a dealership in your community.
The emphasis on local search as part of your digital marketing strategy will continue to grow as more and more shoppers go mobile. Stay ahead of the competition by implementing local search best practices now!