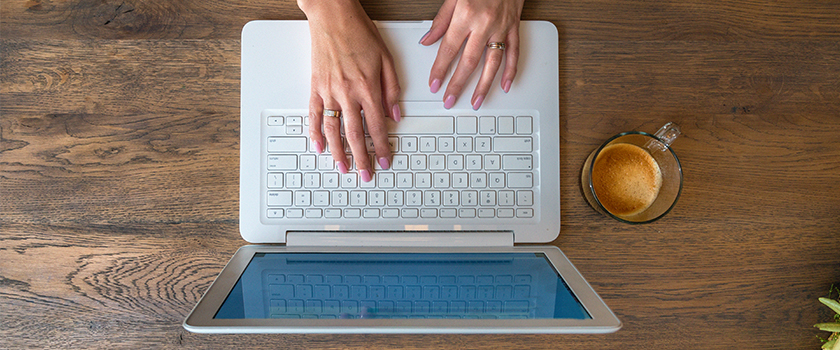 Your online presence is a huge part of your digital marketing efforts, and it can directly impact whether a customer buys from your dealership. Elements including your website, blog, search engine optimization, Internet ads, reputation management efforts and social media marketing make up your online presence and help draw traffic to your brand online. These resources can help your customers make purchasing decisions and direct them to your store.
We've got some tips to help you craft your own online presence management strategy.
Search Engine Optimization
Having a strong search engine optimization (SEO) strategy can help you direct more high-quality traffic to your website. You can amp up your SEO by:
Including keywords such as the names of cities you serve and your most popular brands in your site content
Creating a Google My Business and Google Plus account to ensure you're listed properly in local search results
Claiming listings on third-party sites such as Yelp, Angies List and Yellowpages
Pay per click (PPC) advertising is a strong complement to your SEO strategy. PPC ads can be targeted to specific keywords and geographic locations, so you can ensure you're reaching quality prospects. PPC ads are displayed on a search results page above and to the side of the organic search results. You can run PPC ad campaigns through Google AdWords, Bing Ads and Yahoo Gemini.
These search engine ads can be targeted to specific keywords, so you can customize them to reach shoppers who are searching for particular products you sell. In Google AdWords,  you can also add extensions to your ad to display your location and contact information, link to relevant areas of your site, add additional text to your ad and more to make the greatest impact possible.
Monitor discussions surrounding your brand
Your customers and potential customers can leave comments and reviews on your social media channels and third-party directory listings. It's important to stay on top of what they're saying and to address their comments.
If a customer leaves you a negative review, reply with a sincere apology and an offer to resolve the problem. This can not only salvage your relationship with the customer, but it also shows potential customers that you're willing to go the extra mile for them.
If a customer leaves a positive review, take a moment to thank them for their kind words and invite them back to your store.
Listening to the feedback your customers leave online can help you develop your customer relationships, and it can also help your team learn from their mistakes.
Analyze your overall web presence
Is your website easy to navigate? Is it optimized for mobile viewing? Do you have a regularly-updated blog? Do your social media pages, PPC ads and third-party sites direct to appropriate pages on your site?
All of the elements of your online presence should fit together like puzzle pieces. Your social media and ad campaigns should support your website. Your website should provide content for your ads and social posts. You should have consistent branding across all of your web channels so your customers can be sure the content their interacting with came from you.
Think of it like this: would you build a dealership that had separate buildings for parts, sales and service with no way for the departments to communicate with each other? Probably not. Having a cohesive in-store team supports the success of your business. The elements that make up your online presence are the same.
Ready to learn more? Discover how your online presence can influence your customer's shopping decisions in our next HelpForce Live! webinar: The Digital Path to Purchase.