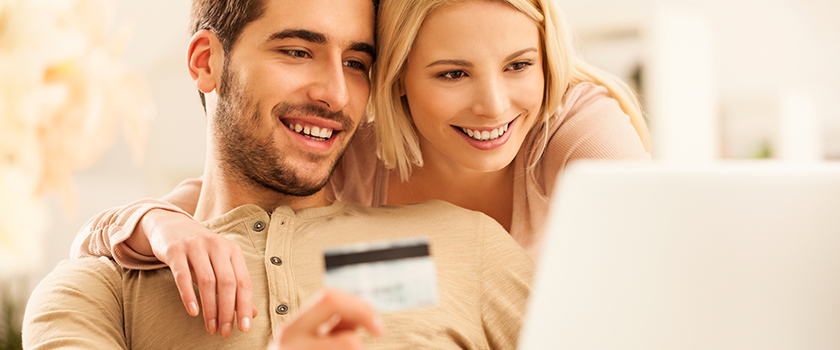 After making a purchase from you,  your shoppers are on the path to becoming loyal customers, but your job isn't over! Statistics show that 85% of shoppers say they'd be more likely to shop places that offer personalized coupons or exclusive in-store offers, and sending these offers after the sale is an easy way to engage your customers and keep them coming back.
There are a variety of tactics you can take to meet your shoppers post-purchase needs and keep them loyal. Let's take a look at three ways to reach your shoppers so they not only come back and buy from you again, but recommend your business to their friends and families!
Email Marketing
91% of consumers check their email at least once per day. If you're not already reaching your customers' inboxes, implementing a personalized email marketing strategy can be an effective way to keep your dealership top-of-mind and send them custom offers that will get them back in your store to make their next purchase.
After a customer buys something from you, include them in an email campaign that relates back to their purchase. If they came to you and bought a motorcycle, send them follow up emails that suggest accessories they might like, service reminders or information about the innovations. Include an offer in each email – something as simple as 10% off their next purchase or service can convince them to come back to your shop instead of visiting a competitor. Personalized coupons, information about in-store sales or exclusive deals for your subscribers can keep customers engaged and reading your emails.
For best results, keep these best practices in mind:
Keep it relevant. If a customer bought a motorcycle from you, it wouldn't make sense to send them tips for ATV maintenance. Make sure the content you're sending is relevant to the reader.
Include incentives. The subject line "Update from John's Powersports" may be enough to get some customers to click through, but "Save on Your Next Purchase!" will probably drive more engagement. If your email includes a discount or coupon, feature the incentive in your subject line and early on in your email copy to catch readers' eyes.
Don't spam. Did you know that spamming your customers can literally cost you? Follow the CAN-SPAM Act's guidelines to avoid getting hit with a fine.
Pay Per Click
Reaching out to your customers in a way that doesn't feel intrusive will help keep your dealership top-of-mind when they're ready to make their next purchase, and pay per click (PPC) advertising can serve as a subtle reminder for customers searching for inventory or services you offer.
Create a PPC campaign that targets post-purchase oriented keywords to ensure you reach these shoppers. Keywords involving accessories or service can help get your ads in front of shoppers who have already made a large purchase and are looking to supplement or maintain it, whether they bought it from you or a competitor.
You can also reach your existing customers by advertising on Facebook. The social media giant allows you to target ads based on email address, which is a great way to stay in front of your audience even if they don't follow you on social media. Learn more about creating a custom audience for Facebook Ads here.
Apps
Having a dealership app could help you reach your shoppers where they're spending the most time – on their phones. According to Google, the average consumer spends 127 minutes per day in mobile apps.
An app could allow you to push notifications directly to your customers' devices. Notifications about in-store sales, discounted prices on wish list items or service reminders can be just the thing to get customers back in your store.
Watch for details on ARI's Android/iOS mobile app branded for your dealership coming soon!
Attracting a new customer costs five times as much as keeping an existing one, so it's worth it to take steps to keep your customers loyal. Having trouble reaching your shoppers after they make a purchase? Learn how ARI's Digital Marketing Services can help.