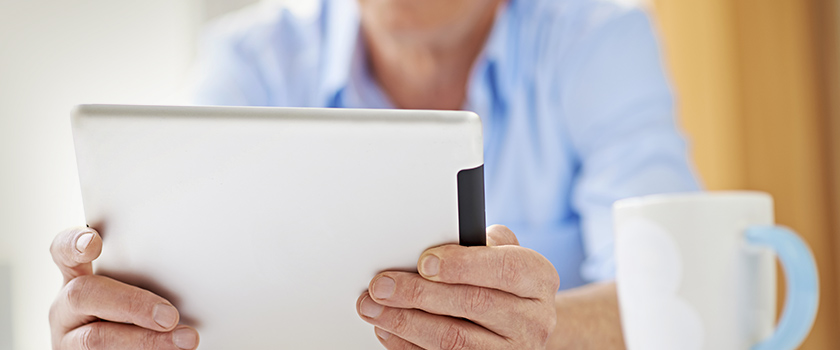 This year has been full of shake-ups for the HME industry. With the roll out of competitive bidding in January and the new question of how Rural Bid Implementation will impact your bottom line, it's more important than ever to attract and keep more cash buyers.
Today's shoppers heavily research products and providers online before ever setting foot in-store to make a purchase. So, what can you do to engage these ROBO (Research Online, Buy Offline) shoppers? Ensuring you're providing the answers to their questions at each step of their research process will help you convert them from prospects to customers when they're ready to buy. Take a look at how shoppers research online using online directories, social media and videos and how you can drive sales at this step. Then, join us for our special edition HelpForce Live! webinar,  How to Beat Competitive Bidding, on September 19, 2016 at 3:00 p.m. EDT to arm yourself with more tools to convert online researchers into cash buyers.
Online Directories & Review Sites
When a shopper is searching for an HME provider, some of the first results they'll see on a search engine will be online directory or review site listings. These profiles (like Google My Business, Yelp and YellowPages.com) provide basic information about your store, such as hours and location, and give your current customers an outlet to share their thoughts about your business.
Getting the most out of these online listings and ensure they're leaving a favorable impression with potential customers takes a little work on your end, but the results are well worth it. To take control of your online directory and review site listings, follow these steps:
Document your listings. Online listings for your business can be created by anyone, so chances are there are listings out there for your business that you don't even know about! Do a quick Google search for your store, then make a list of the web addresses for any online directory profiles you find. If you don't have time to document your listings manually, tools like ARI's Premium Directory Management can help.
Keep information up-to-date. Once you've cataloged your online listings, go through to ensure the information they show is correct. One wrong digit in your address or phone number could cost you a sale! Then, mark your calendar to check your listings once each month to make any updates needed.
Respond to reviews. Any time a customer leaves a review about your store – whether it's good or bad – it deserves a professional and sincere response. For good reviews, a simple "Thank you for choosing us as your HME provider" is enough. For bad reviews, offer a sincere apology and offer a way to resolve the customer's issue.
Social Media
According to Mobstac, 74% of consumers rely on social media to guide their purchases. Your social media profiles can strongly influence your customers' purchasing decisions. Social media allows you to build a personality for your business and can help shoppers more easily relate to your store.
There are two easy things you can do to get the most out of your social media presence when it comes to ROBO shoppers:
Focus on the platforms that make sense for you. It may be tempting to create a profile on every new social media platform that pops up, but spreading yourself too thin can result in poor-quality social media content. Drive more customer engagement by focusing on the channels you know your shoppers are using most and crafting strong posts that will get them interested in buying from you.
Take advantage of social media advertising. Facebook has an easy-to-use ad tool that can be customized to fit your budget (you can pay as little as $1 a day for an ad) and target your audience. Investing in these ads is a great way to reach shoppers who don't already follow you on social media and drive cash sales for your business.
Videos
For some shoppers, a video demonstration is exactly the resource they need to help make a decision. In fact, 90% of shoppers find videos helpful when making purchasing decisions according to YouTube. Fortunately for you, you don't need to be Stephen Spielberg to take advantage of video content online. Instead, you can use these easy tactics to drive sales with video content:
Leverage manufacturer videos. Product manufacturers have the money and resources to make great promotional videos, and often you can find these videos to use online! Check out Facebook and YouTube pages for some of the manufacturers you carry, and chances are you'll find product videos you can easily share on your own social media pages to help inform your customers.
Create your own video demos or reviews. All you need to create an engaging video of your own is a cell phone or camera that can record video. Product reviews or demonstrations are a great way to feature products you have on sale or want to move quickly. Just set up your camera and ask one of your employees to demonstrate the product and say a few words about how it can benefit your customers. Then, upload your video to Facebook or YouTube to share with shoppers!
With the latest shake-ups in the HME industry, it's more important than ever to stay competitive with the major retailers and drive cash sales. For more advice on how to stay ahead of the curve, join us for our upcoming special edition HelpForce Live! webinar,  How to Beat Competitive Bidding, on September 19, 2016 at 3:00 p.m. EDT.