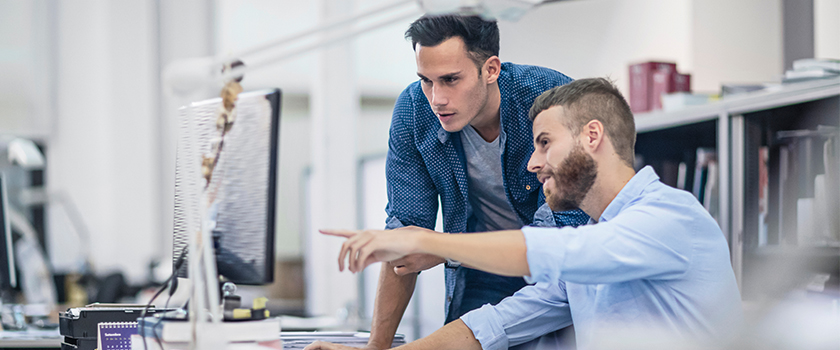 There are only eight weeks left in 2015 — have you started planning your digital marketing strategy for the new year? Now is a great time to evaluate your 2015 digital marketing efforts and use those results to create a plan for 2016. Read on for my top three tips for creating your 2016 digital marketing game plan.
Evaluate your 2015 results. Before you start planning for next year, take an in-depth look at your 2015 performance. Did you see a growth in followers on your social media channels? Did your PPC campaigns have as many conversions as you expected? Did you see an increase in website traffic or an improvement in page rankings?
Analyze your digital marketing successes and find the areas you'd like to improve, then use this data to help shape your plan moving forward.
Set goals for 2016. Next, start thinking about the coming year. Set attainable goals for your digital marketing efforts. If you want to improve your SEO, set an achievable goal like increasing page views by 5%. You can use tools like Google Analytics to compare your site's performance year-over-year to see the effects of the changes you make.
If improving your social media profiles is a priority for 2016, set a goal of posting on social channels three times a week and use the insights provided by many social media platforms (like Facebook Insights and Twitter Analytics) to schedule your posts for when your audience is most active online.
Make a plan for reaching your goals. Once you've identified your goals, create a plan for how to achieve them. If your goal is to get more people to your website, set an SEO strategy of adding a blog to your website. Already have a company blog? Integrate keywords and make sure you add tags when you publish each post. You can also boost your SEO by ensuring each of your product listings have two to three high quality images. These simple changes will help search engines show your site to more people who are searching for your products and services.
Trying to get ahead of the social media curve? Make a calendar for yourself, and use it to outline different events your business hosts throughout the year. Then, spend some time figuring out how you can leverage those events for social media. Do you have any annual sales? Are there seasonal events you can take advantage of? Can you create engaging posts for holidays like Mother's Day, Father's Day or the Fourth of July? Planning out your calendar early on takes some of the struggle out of last-minute social media posts.
Taking time now to prepare a digital marketing strategy will let you reap the benefits throughout 2016. Need a hand with the work behind a digital strategy? ARI has a team of experts that can help you along the way or even manage the work for you. Learn more about our digital marketing services today!