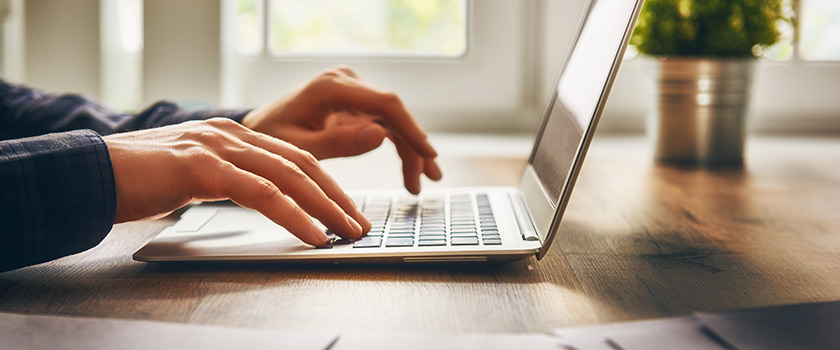 When shoppers visit your website,  your ultimate goal is to persuade them to make a major purchase. Help your potential customers envision themselves with the latest and greatest unit you sell by including eye-catching imagery on your website. Here are three things you need to know about incorporating images on your website.
According to KissMetrics, content with relevant images gets 94% more views than content without relevant images. Quality images make your site visually engaging, and they're relatively easy to incorporate with options ranging from banner graphics to inventory photos. Feature your best-selling units on bold banner graphics at the top of your home page to get shoppers excited about the products you have to sell. Then, take photos of your inventory to add to your product detail pages. Using your own photos instead of OEM imagery gives your shoppers a more realistic view of what you're selling, especially for used inventory.
Use images strategically throughout your website to help keep shoppers engaged and interested. Adding appropriate images to pages throughout your website makes your site visually interesting and keeps shoppers interested. However, if you have too many large images, it can make your site run slowly. To prevent your images from bogging down your site, make sure your images are optimized for the web. A good rule of thumb is that the images you upload should be no wider than your page, the file size should be 80-100kb at most and the resolution should be 72 dpi.
The images you include on your website can also help your search engine rank. Optimize your images for SEO by tagging them with "alt-text" and descriptive image names. Search engines can't see images, so search engine crawlers read alt-text and image file names to figure out not only what the images are, but how they relate to the text on your website. For example, if you have an image of a yacht with alt-text that mentions the word "yacht" and the surrounding text is about yachts, search engines will know that that's probably a helpful page for people searching for yachts. This will make it more likely that your page shows up in search results when someone searches for yachts.
Your website imagery is a strong tool for keeping your customers' attention and keeping them engaged with your site. Include quality images strategically throughout your site to help shoppers picture themselves with a new unit from you and inspire them to make a purchase. Need help optimizing your website? Talk to an ARI Website Consultant to learn how we can help.