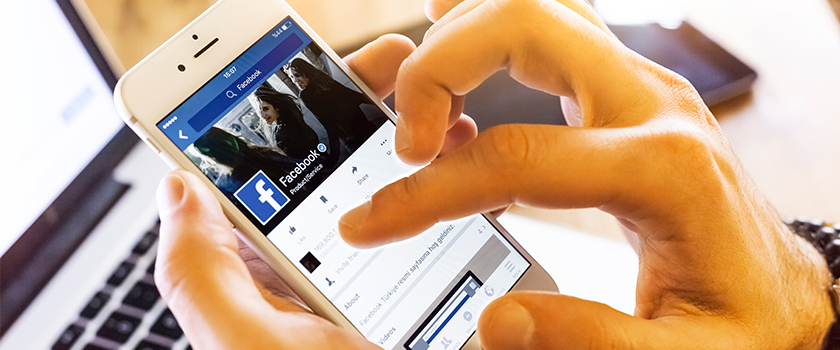 Depending on where your fans and followers are in the buying cycle, proving immediate social ROI can be difficult. It may take months or even years to convert a new fan or follower into a paying customer. That's why it's important not to assess the success of your social efforts by their immediate impact on your bottom line.
Instead, focus on these three social media metrics to gauge your social success:
Social Reach. How many fans and followers do your social media accounts have? These are the people that will see your content and help you gain a bigger social audience by sharing your messages. It's important to track your social reach every month, and focus on posting and sharing unique and engaging content to attract new fans and followers. Check out our blog 70-20-10: A Formula for Social Media Success for tips on how to post a winning balance of social content.
Website Traffic. Is your social presence directing fans and followers to your website and its landing pages?
Look at your website's referral sources and find out how many visitors come from each social platform. Then shift your focus to the social platforms where your target audience is most active to achieve the greatest amount of traffic to your website.
Remember, 70 percent of your social posts need to build your dealership's brand. Creating content that is appealing and engaging to your audience will encourage them to click-through to your website.
New Leads. Lead generation is the ultimate metric to measure your social ROI. But in order for that to happen, your social posts need to drive your fans and followers to take action on your website.
Ensure the landing pages you share with your social media followers include clear calls-to-action (CTA) to capture and convert interested prospects into leads. Here are just a few idea to try:
Ensure all of your blog posts include a "Newsletter Signup" CTA, so that when social visitors click-through, they can sign up to receive regular updates from your store.
Have an event around the corner? Invite social visitors to RSVP.
Showcasing a new unit? Make sure your landing page offers a "Request a Quote" or "Credit Application" CTA to capture buyer interest.
Take another look at where your traffic is being generated and find out how many leads your social accounts are producing. This will give you a better gauge for how successful your social media marketing strategy is and if you are targeting the right social platforms.
Need help managing your social media accounts? Connect with ARI's Digital Marketing Services Team.