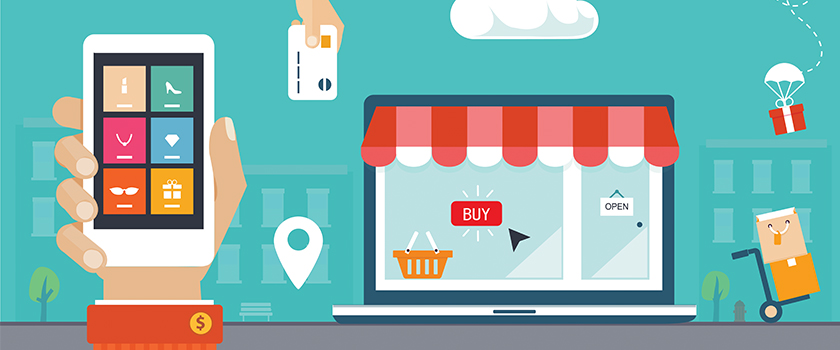 It's almost 2016, and if you haven't started to chart your digital marketing game plan for 2015, it is time to get rolling!  We're here to help. We've combed our blog archive for 12 top tips to set you on the right digital marketing path for 2016.
Digital Strategy
Set goals for the year based on past results. Now that 2015 is coming to a close, take a look at your website and social media statistics to gauge your annual performance.
Use that data to set some attainable goals for 2016, and don't forget to monitor your analytics as the year goes on to track how you're doing! Read our tips to create your best 2016 digital marketing plan.
Website Optimization
Pay Per Click and Search Engine Optimization
Don't fall for Pay Per Click (PPC) advertising myths. The world of PPC advertising can be a bit complex, and what you think would be beneficial (like reaching the largest number of people possible) can actually hurt your campaigns. Luckily, we've debunked three of the top PPC myths to help you avoid these traps.
Focus on local SEO. According to Brightlocal.com, consumers will travel an average of 17 minutes from their location to reach a local business. If you're targeting your SEO beyond that scope, you may be wasting your time and money by reaching prospects who aren't willing to make the journey to your location! Check out this post to learn more about how narrowing your SEO scope can help you.
Take advantage of inbound links. If you're trying to improve your SEO or increase traffic to your website, you'll want to establish a variety of inbound links to your site. These are links from third-party websites that direct visitors to your site. They're not necessarily easy to cultivate, but they're extremely helpful when it comes to improving your search engine ranking and getting more visitors to your site. Learn more about routing traffic to your site with inbound links here.
Social Media
Follow the 70-20-10 formula. According to a 2015 Statista.com study, 73 percent of Americans are active on at least one social media network including Facebook, Twitter and Instagram. Choosing a good mix of content to post without pushing product can be difficult. Following the 70-20-10 rule can help you engage your audience, build your brand and encourage sales appropriately over social media. Learn more about it here.
Check your Facebook insights. Social media is a great tool for spreading the word about your business, but how do you know if your social strategy is successful? Tools like Facebook Insights show you statistics about interactions with your posts, your audience demographics and even how you stack up to your competitors on social. Read our tips on how to get the most from Facebook Insights' data.
Online Reputation Management
Claim your online business profiles. Have you ever come across an online listing for your business that you didn't create? Online business directories can automatically populate your information, but they don't always get it right. Claiming your business listings online through local directories like Google My Business,  Bing Places and Yahoo Local gives you the authority to manage your listings and ensure accuracy. Learn how to claim these listings here.
Engage with reviewers. Think of the reviews you receive on Facebook, Google + and other platforms as a conversation. If an unhappy customer leaves you a negative review, it can be tempting to delete it, ignore it or respond with a snappy comeback, but if you take their comments seriously and give a polite, considerate response, you may be able to fix their problem and salvage a customer relationship! Happy reviews deserve responses, too. Learn more about taking control of your online reputation here.
Need more inspiration for you 2016 digital marketing strategy? Join us for our next HelpForce Live! webinar: "Charting Your 2016 Digital Marketing Game Plan."