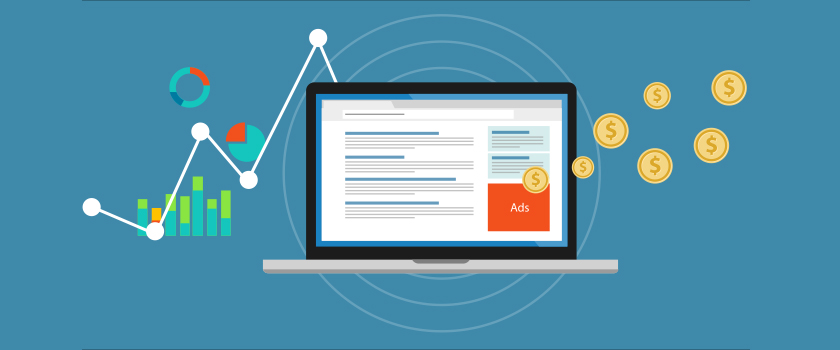 Place Your Bid
PPC allows you to create an affordable marketing campaign that's tailored to fit your business's goals and budget. Like the name suggests, you only pay for the clicks you get, but getting those clicks largely depends on how much you want to spend on advertising. Think of PPC as an auction where the highest bid earns the highest spot on Google. If there are any other competitors in your area using PPC advertising to target a similar audience as you, you may have to increase your bid on certain keywords or phrases in order to rank at the top. On the other hand, you may find a keyword or phrase that is perfect for you and the top bid is low; this is the sweet spot–getting way more value for way less money.
Set Your Budget
Budgeting is a large part of the total PPC advertising strategy. In order to create the optimum PPC campaign, you'll want to research keywords pertinent to your particular business and shop smart when bidding. Setting up ad campaigns that focuses on what's new (such as a product, service or event) can be highly successful. This strategy allows you to look for niche keywords that may yield a higher profit for each click. It may take a while for you to find the happy medium between how many clicks your ads are getting and the increased profit for your business. To be successful with PPC advertising, you will need to compare the amount you spend per click to the total profit earned per click.
Choose Your Preferences
Proper budgeting, along with well thought-out web content and strong calls to action (CTAs) should yield results soon after your campaign is activated. While other more traditional forms of advertising may eventually deliver similar results, PPC enables you to aim for a target and only pay if you hit the bullseye.  Along with bidding on content, Google AdWords allows you to set different position preferences for your ad. If the ad would be displayed lower than your lowest desired position, Google will not display the ad.  This means the money you spend will bring in quality clicks. AdWords can also show you how well your ad would rank and how many clicks you could expect on average. Turning the ad on and off is simple, as you may want to do this depending on the success of your current strategy.
Reap the Rewards
Keeping an eye on your analytics and following up with every lead coming in plays one of the biggest parts in how much PPC advertising will benefit your business. Google AdWords offers online courses and many helpful tools to assist you in making the most out of your PPC marketing experience. You may find that PPC advertising takes some time to learn, understand and implement. If you'd like to learn more about how ARI's Digital Marketing team can help get you started quickly, be sure to get in touch! PPC marketing is just one of many tools you should have in your digital marketing toolbox, and after some time you may find that it will be your go-to resource for driving traffic to your site quickly and effectively.  Once you experience the huge benefits PPC has to offer, you'll realize that your business can't afford not to use it!