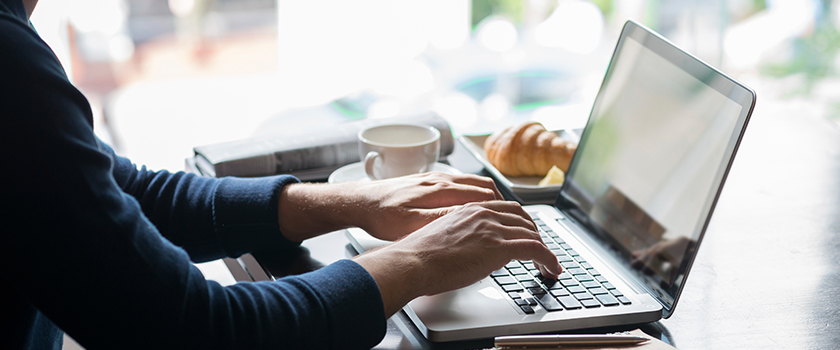 Inbound links are third-party website links that direct visitors to your website. These links quickly and easily drive visitors to websites while establishing credibility and increasing search engine optimization (SEO).
Establishing inbound links isn't necessarily easy, but here's why you should focus your efforts on generating inbound links over time.
Receive referral traffic. Links from one website to another produce strong referrals. Just as if you were to recommend a local diner to a friend, websites use inbound links to refer their visitors to other useful websites, trusting the recommendation will provide additional information their visitor may be seeking.
However, not all inbound links are created equal. An inbound link from a highly trusted and often visited website will produce more traffic than from a dated blog post. But in order to increase high-quality inbound links, your website needs to offer unique website content that is useful for you target audience. A great way to start is by publishing a weekly blog post which answer frequently asked customer questions at your dealership. Target a different customer question each week and answer it in your post to generate high-quality, linkable content on a regular basis.
Third-party websites will be more likely to link to your website content if it regularly publishes information their visitors find valuable, such as product reviews and how-tos.
Improve SEO. When your website receives inbound links from credible third-party websites, your search engine ranking improves. Why? Simple. The goal of a search engine is to rank the most relevant content at the top, so users can find it. When your website receives inbound links from other credible sources, search engines gain trust that your website content is providing useful information – resulting in a higher ranking.
When your website starts seeing an increase in inbound links, visitors will follo as will leads and ultimately in-store visitors and sales, so take some time to dedicate your efforts on these additional tactics to produce more inbound links for your website:
Submit to directories. This is an opportunity to list your website online and describe what your dealership can offer potential customers. Start by submitting updated listings on Google Places for Business,  Bing Places for Business and Yahoo Local.
Post on another website. Find another local business in your community that will allow you to post guest articles or blogs on their website. A great place to reach out to is a local newspaper or publication. These organizations are credible and always looking for community-based businesses to feature.
Sponsor local events and charities. Not only is this a great way for you to gain additional exposure within your community, but most often local charities will provide sponsor information on their website.
While building up your inbound links, always stay away from link farms, websites that are created solely for stuffing inbound links and website's that charge you for posting links on their websites. Search engines consider this a black hat SEO tactic and will penalized your ranking if they find your website partakes in these practices.
Remember, generating inbound links doesn't happen overnight. It's an on-going process that takes a consistent effort in updating your content, building local relationships and establishing your online credibility.
Don't have the time needed to generate inbound links for your dealership? Connect with ARI's Digital Marketing Services Team.