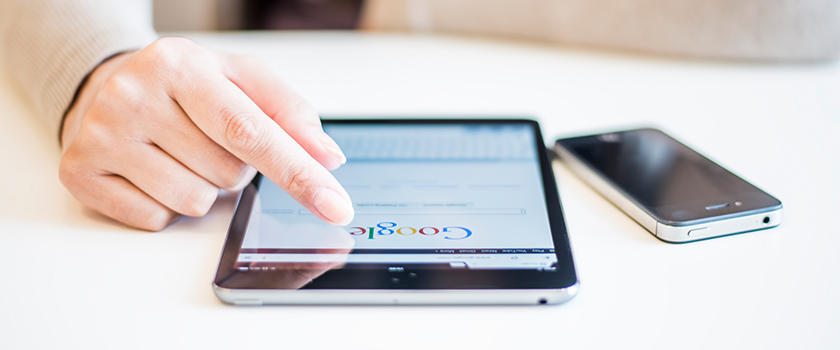 When you're planning your search engine optimization strategy, it's tempting to do whatever it takes to increase your search ranking or drive more traffic to your site, but did you know some SEO tactics can actually penalize your website?
"Black Hat" SEO tactics are strategies that may have worked well back when Google bots and search engine crawlers weren't as smart, but while these strategies may result in a temporarily higher search ranking, they can do harm in the long run. Read on to learn about four common black hat SEO tactics and how to avoid them.
Keyword Stuffing
It's good to include keywords in your web content, but it's possible to include too many keywords. Loading a webpage with keywords to manipulate your site ranking in Google results is called "keywords stuffing." In this circumstance, the keywords often appear in a list or group or are used out of context. Keyword stuffing results in unnatural-sounding content, and it negatively impacts your SEO.
Instead of trying to pack the most keywords possible into your sentences, focus on creating unique, quality content that will be helpful and interesting to your readers. Chances are your keywords will naturally occur in your content and read much more smoothly than if you'd stuffed them in.
Unrelated Keywords
If you're writing about a product at your dealership, it probably wouldn't 
make sense to integrate keywords about the best places to eat in Las Vegas, right? It can be tempting to incorporate keywords that will draw more traffic to your site, even if they aren't relevant to your content, but this is actually a type of keyword stuffing, and search engine crawlers can tell when you're doing it.
When you create tags for your content, use appropriate keywords that relate back to what you wrote about. Having relevant keywords will bring you readers who care about your content and are more likely to want the products and services you offer.
Invisible Text
Making your text the same color as your website background to hide irrelevant keywords sounds like an ethically questionable way to improve your website's page rank. Invisible text is just that. Website visitors won't see it, but Google will think you have rich keyword content – or it would if it didn't know right away that your font matches the color of your background!
Google has a list of quality guidelines (such as avoiding hidden text) that can help you stay on the right track when it comes to SEO. Instead of hiding text, you can work in helpful relevant keywords by using ALT tags and captions to include descriptive text about photos or providing transcripts of any video content you display on your site.
Link Farms
Have you ever visited a web page only to find it just contained links to other websites? Those sites are link farms, and they're an old way of stuffing keywords to increase inbound and outbound links. They're often hard to read, they look terrible, and they're nearly impossible to maintain as the links rarely stay valid long. If a website promises to give you lots of in-bound links, it's probably too good to be true.
Legitimate link building is valuable to your website. You can build links to your website by having an informative company blog or publicizing any events or promotions your dealership is having. These actions encourage others to share and link to your content.
Having a solid SEO strategy puts your site on a path for success, and knowing what works is half the battle. Want to learn more about SEO "dos"? We've got resources on our blog to show you how creating strong content helps boost your SEO and how focusing on local SEO can benefit your business.
Need help creating an SEO strategy? ARI has a team of experts that can help you along the way or even manage the work for you. Learn more about our digital marketing services today!